After you have your house washed, you look at the siding and say, "What an amazing job." However, a lot of times you will then look up at your gutters and still see black streaks on them. This is because removing the black streaks from your gutters is a different service that most pressure washers offer, but because of cost and time, we do not include it in a house wash. In this article, I will explain to you how to remove these black streaks from your gutters.

Why the Black Streaks are there?
When your gutters are manufactured, they put the aluminum through a process called ionization. This allows the paint to stick to the metal. Unfortunately, this is where those pesky streaks come from. When water comes down your gutters, the water leaves behind minerals which electrostatically bond to the gutter surface. This is because of the ionization process the gutters are put through.
Products to Clean Black Streaks off Gutters
Degreaser-
There are many degreasers on the market that do a decent job of removing most of the black streaks off your gutters. My favorites are Simple Green and Zep degreaser. The main ingredient you want to look for when selecting a degreaser is sodium hydroxide. Sodium hydroxide does a fairly good job of removing most of the stain. However, on heavily stained gutters it may not remove it all.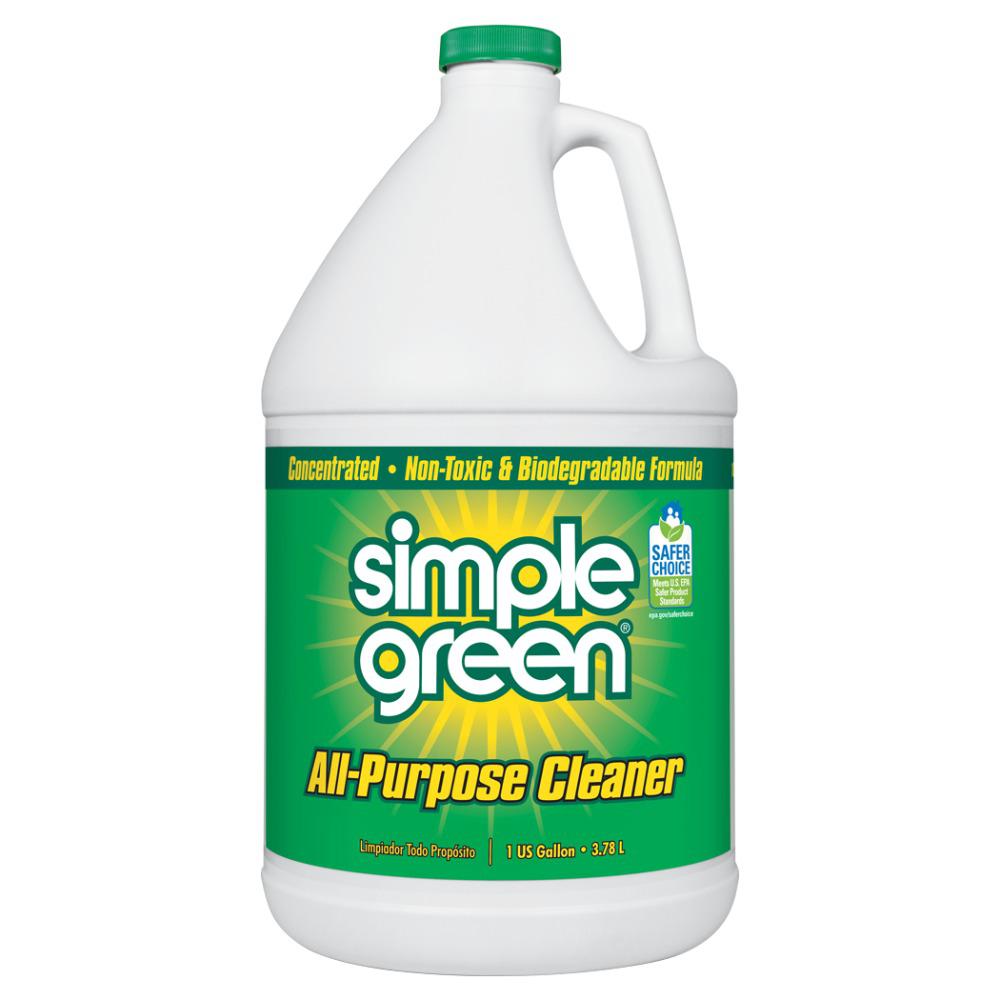 This product is the one that our company uses to remove black streaks. Its main ingredient is potassium hydroxide. What I love about this product is the ease of use to clean black streaks off gutters. It takes the least amount of agitating with a brush, then the other products, and is less abrasive than others.
Gutter zap is a very popular option. You can even find this for sale at your local big box stores. This product is a butyl or alcohol-based gutter cleaner, which is its greatest drawback. Due to it being alcohol-based Gutter Zap will evaporate quickly, which means you must constantly move with no interruptions while using it. Quick evaporation also means a quick dry time. This leads to a need for reapplication, starting the process over if you allow it to set too long.
Process-
Pre-wet everything in the area gutters, siding, landscaping, etc.
Apply the solution to the gutters with one of these options.

Pump sprayer
Water fed pole
Wet brush
Soft wash pump
Downstream from a pressure washer

Allow the product to dwell.

Let no solution dry on the gutters.

Agate the gutters with a brush or MarXoff.
Rinse the black streaks off your gutters.
Caution
If you do not use these products as directed, it can either melt the paint off your gutter or disrupt the bond so much the paint peels off.
These solutions need an outside temperature of 70 degrees or higher to work properly.
These products but the degreaser can harm plants and siding if used incorrectly. Always abide by the manufacture's guidelines.
Other Products Cleaning Black Streaks off Gutters
Water-based cleaner removes streaks, dirt, and mildew stains
Non-toxic formula is safe for use and eco-friendly
Ideal for exterior metal, vinyl, plastic, and aluminum surfaces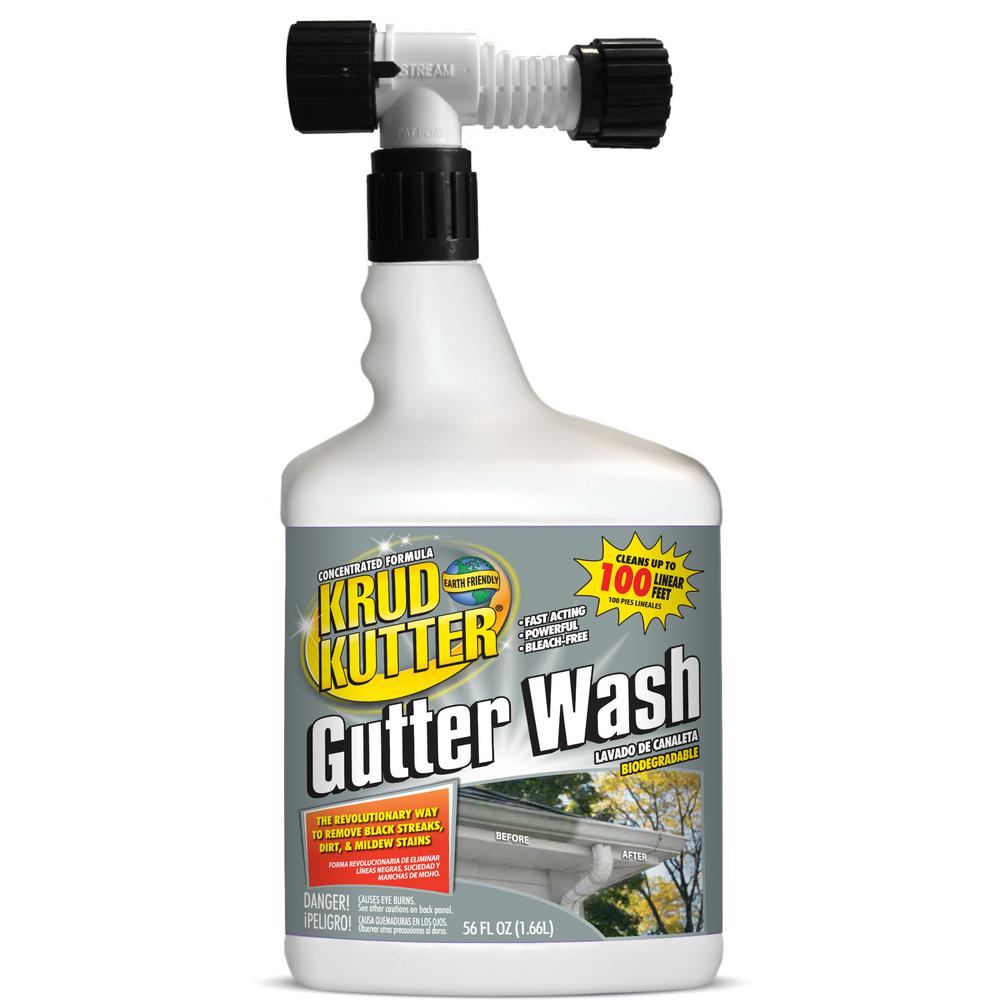 Used to clean most exterior painted or non-porous surfaces
EPA registered; removes dirt, stains mold, and mildew on houses
Economical concentrated house cleaner makes 20 Gal.
Many of these listed products will clean off the black streaks from your gutters. Yet, if your gutters are too tall for a ladder or you hate getting on ladders. All of them are difficult without a few extra tools. Preparing the solution in a bucket and applying it with a brush on a pole can accomplish the job up to two stories. Unfortunately, if you choose gutter zap, the product will dry too fast for this method.